Are you allergic to spring?
For some of us, spring is not our favourite time of the year. This is because around 25% of the population are affected by hay fever or allergies. While some people are only slightly impacted, others suffer greatly from one or more of the characteristic symptoms of this condition: constant nasal congestion, a dull headache, sneezing, a runny nose, itchy eyes and/or fatigue.
You give me fever
Hay, or rather 'spring pollen' always gets demonised at this time of the year. This seems a little unfair considering that hay fever can strike at any time and can be caused by any number of allergens whizzing about in the environment (grass, mould, dust-mites, perfume, fungus spores). Hay fever can also be triggered by food sensitivities. Common allergy-triggering foods include eggs, nuts, fish, shellfish, dairy products, or wheat. To avoid any confusion, we should really start referring to hay fever by its medical term, allergic rhinitis.
Traditionally, allergic rhinitis flares-up for the first time during the teenage years. However, we are now seeing it become more common among children. There is a connection between the composition of a child's gut micro-biome and whether they have a genetic tendency to develop allergic diseases. Studies also show promising results when probiotics are given to pregnant and breast-feeding women, reducing the likelihood of allergies in their offspring.
Note: There is a strong link between eczema, asthma, and allergic rhinitis.
Don't just treat the obvious bits
When people have drippy noses and itchy eyes they tend to quickly reach for things that they can directly squirt, sniff and splosh into them. While this can be relatively effective in the short-term, you are far better off to focus on your gut health – for long-term relief! (As above, with children, the micro-biome plays a significant role in our over-all health).
As you may already know, around 80% of your immune system resides in your intestinal system. If you want to stop being so overreactive to your environment then might I suggest that working on your gut health is a pretty good place to start! Generally speaking, here's what you can do to get your immune system operating optimally
Always read the label and use as directed. If symptoms persist see your healthcare professional.

TAPS Code: PP1258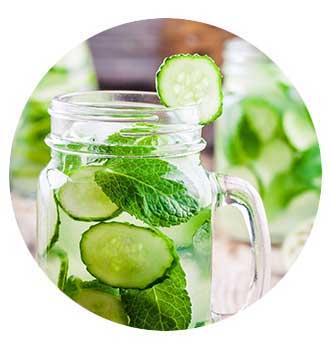 This not only helps to keep your mucous membranes well hydrated, but it also helps to thin mucus secretions – making them easier to clear.
Note: Only ever drink alcohol and coffee in moderation. And avoid cigarette smoking.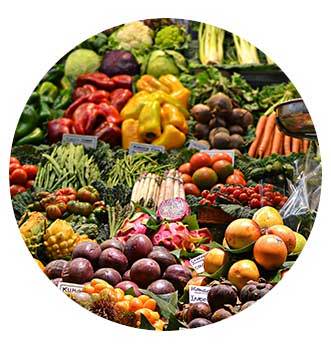 This should include carbohydrates (fresh fruit & vegetables, whole-grains, legumes), quality protein (red meat, chicken, fish, dairy, seafood, nuts and seeds), and 'good' fat (fatty fish, avocado and olives)
Note: Adding specific veggies and spices such as onions, garlic, chilli, and ginger can help to ease inflammation in your body.
Not only will eating a diverse diet help to minimise food intolerance (which burdens your immune system) but by eating a diverse diet you will gain a diverse micro-biome. People who have a greater number of different bacterial strains in their body enjoy better health and suffer less disease.
Keep your good bacteria coming back for more by feeding them up on the foods they love to devour
Veggies
Radishes, carrots, asparagus, garlic, artichokes, sauerkraut and kimchi. (Make sure your sauerkraut hasn't been pasteurised.)
Fruit
Berries, apples and pineapple
Miscellaneous items
Greek yoghurt, sourdough and miso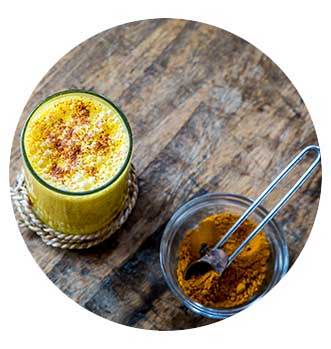 Cod Liver Oil
This (omega-3) essential fatty acid also possesses vitamins A & D for healthy immune function.
MSM
This mineral modulates allergic responses making it beneficial for any 'allergic' condition e.g. sinusitis or allergic rhinitis.
Vitamin C
This vitamin is a natural anti-histamine. Some of the best food sources of vitamin C are citrus fruits, capsicum, broccoli, strawberries, kiwifruit and pineapple.
Turmeric
This spice helps to relieve inflammation in your body.
In short, the more varied your diet, and the more you ease inflammation in your body and promote a diverse micro-biome then the more you will improve your immune response and be more resilient to the environment.
---
ABOUT THE AUTHOR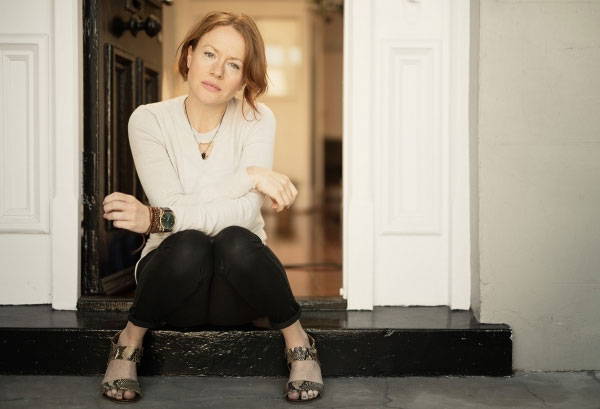 Lisa Fitzgibbon is a qualified (2006), experienced and registered Naturopath + Medical Herbalist. She draws on her professional training + experience, as well as her own personal experience to bring you realistic, holistic health advice. Lisa writes the popular health blog: www.lisasaid.so
---