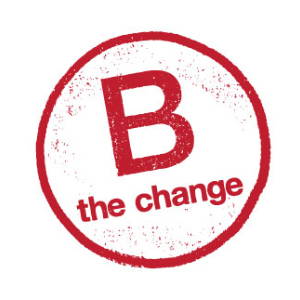 BioBalance is proud to be a Certified B Corporation®.
B Corporations are leaders of the global movement of people using business as a force for good. TM
There are over 2,500 Certified B Corporations from more than 150 industries in 60+ countries with 1 unifying goal – to redefine success in business.

B Corps are important because they inspire all businesses to compete not only to be the best in the world, but to be the best for the world. Certified B Corporations meet higher standards of social and environmental performance, transparency, and accountability. It's like Fair Trade certification but for the whole business.
The performance standards B Corps meet are comprehensive, transparent and verified. They measure a company's impact on all its stakeholders (e.g. workers, suppliers, community, customers and the environment). Unlike traditional corporations, Certified B Corporations are legally required to consider the impact of their decisions not only on their shareholders, but also on their stakeholders (e.g., workers, suppliers, community, consumers, and the environment).
In order to become certified, a company must do the following:
1) Meet the Performance Requirement: Complete the B Impact Assessment—a comprehensive audit of a company's practices and policies. The company must earn a minimum score of 80 out of 200 points.
2) Meet the Legal Requirement: Adopt the B Corporation Legal Framework to bake the triple bottom line mission of the company into its legal DNA. This allows the company's values to thrive under new management, new investors, and new ownership.
3) Make it Official: Sign a Term sheet and Declaration of Interpendence to make the certification official.
This official B Corp certification helps BioBalance differentiate from pretenders, benchmark performance, save money and access services, attract investors, partner with peers, and recruit and engage talent. And, it helps the wider marketplace see that there is ample opportunity to do well (financially) by doing good (for people and the planet).
We are very proud of our B Corp status and the company we keep among the 2,200+ companies who are certified. We look forward to further improving on our B Corp score in time, too—after all, this mission is all about progress.
Learn more and spread the word.