You have a Doctor.
You should also have a Naturopath.
There's no such thing as healthy competition
Naturopathy (also known as Complementary Medicine) is commonly referred to as an alternative medical system. However, Naturopathy doesn't try to compete with conventional medicine, rather it endeavours to complete it. This form of healing slots right into the obvious gaps of the conventional health care system. In this sense, all health care systems are complementary to one another.

Naturopaths specialise in preventative health care and care for chronic health conditions, while Doctors specialise in dealing with acute health care situations such as heart attacks, strokes, anaphylactic shock, and broken bones. (Naturopaths can also, however, help to support you in recovering from these conditions.)

Naturopathy focuses on natural remedies and the body's innate ability to heal and maintain itself. Naturopathic philosophy favours a holistic approach with minimal use of surgery and drugs.

Its approach emphasises prevention through stress reduction and a healthy diet and lifestyle. We prescribe remedies for numerous health concerns such as digestive complaints, stress/anxiety/depression, PMS & menopause, pain & inflammation, allergies, and poor skin conditions.

We will select the most appropriate remedy and dosage for you, based on your current symptoms, taking into consideration any pre-existing medical conditions you may have. We also take into account any possible interactions with your medication. And, we'll advise you on how and when to take your natural health products, as well as how long you should take them for.
Get it right
Unlike going to the 'Doctors', you don't just go to your Naturopath when something is 'wrong'. You come to us when you want to get things 'right'. In most cases, you will need to commit to a Naturopath for at least twelve weeks before you determine whether or not they are the right person to be advising you on your ongoing healthcare.

While there are some health complaints that can be dramatically improved within a few days or weeks, for more profound healing to take place, it may take weeks or months to completely turn your health around. A Naturopath's role is to guide you through this process and to make adjustments where necessary based on your progress. We're also there to keep you motivated and on track!

Maintaining regular contact with your Naturopath provides you with continuity of care. For example, should you require extra health supplements for a 'cold', coldsore, or stubborn cough, if you let us know about this situation, not only can we advise you, but we can also keep 'tabs' on you.

We're okay with you stalking us - in fact, we encourage it
While our goals are the same (to help you to achieve optimal health), every Naturopath has a unique approach to the way they practice. Therefore it is advisable to either:
Get a referral (from another health professional, friend, family member or colleague)
Research the person on the internet (they will hopefully have a website - with testimonials - and/or a blog)
Contact the Naturopath directly to ask if they can help you with your particular health concern.
It is also your responsibility to check that your health practitioner is up to the task. You need to determine if they are:
suitably qualified
adequately experienced, and
registered to practice within the country that they are working.

Note: When someone is fully registered with a reputable NZ affiliation, then you know this person is suitably qualified, continues to update their education, and is someone who both meets & respects NZ standards within their industry.

---
ABOUT THE AUTHOR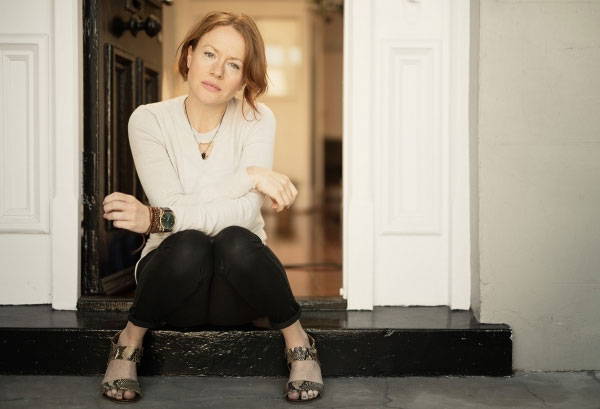 Lisa Fitzgibbon is a qualified (2006), experienced and registered Naturopath + Medical Herbalist. She draws on her professional training + experience, as well as her own personal experience to bring you realistic, holistic health advice. Lisa writes the popular health blog: www.lisasaid.so
---